Videos // Business Support Services // Writing // Design // Cartography // Court Exhibits // Speaking // Events // Acting // Aerospace // Social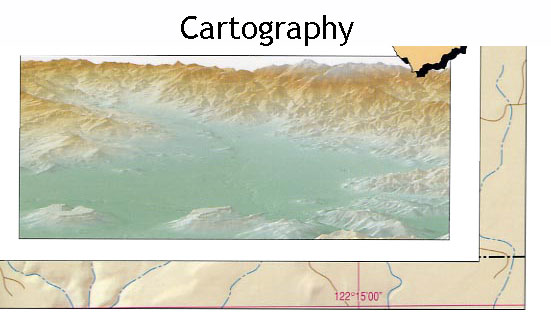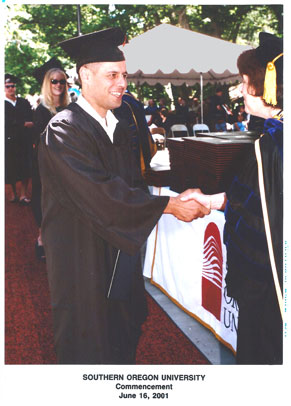 Bachelor of Science in Geography, Southern Oregon University, 2001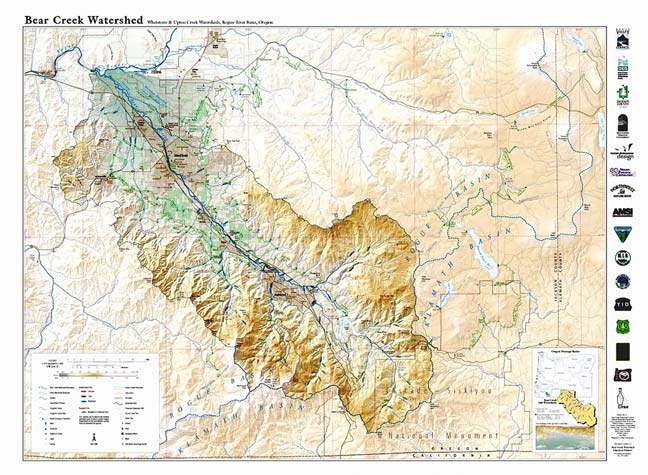 Bear Creek Watershed Map
For the capstone project of my B.S. in Geography at Southern Oregon University in 2001, I worked on a map of the local watershed. I had the great fortune to work with Allan Cartography, a world-class shop, and cartographers for the Oregon Atlas. As the production assistant, I positioned all the type on the map. Two design elements I can take credit for: the profiles of the fish symbols match the actual shape of the chinook, coho, steelhead, and trout, and, because the map is designed in part for students, their schools are shown.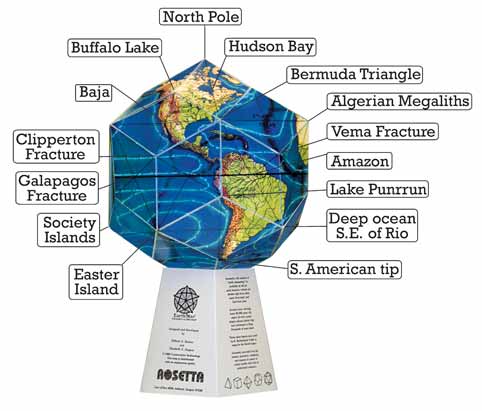 I reprinted the EarthStar globe, by Bethe A. Hagens and Bill Becker. In the process I made few changes, most notably changed the black background to white.
Production by Allan Cartography.
Format: Card Stock, Die-cut. 18" x 23" flat. Approximately 11" assembled. Limited edition of 3,000.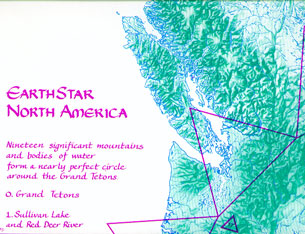 EarthStar North America When I published Dorothy Leon's map, I made innumerable design decisions, these were guided by several criteria. I wanted to see, just how perfect was this circle of landforms? Tiny latitude and longitude ticks at the edges and intersections show the slight distortion of the map projection. Given the map projection an oval would have been more accurate but I chose a circular overlay for beauty.
Videos // Business Support Services // Writing // Design // Cartography // Court Exhibits // Speaking // Events // Acting // Aerospace // Social