Videos // Business Support Services // Writing // Design // Cartography // Court Exhibits // Speaking // Events // Acting // Aerospace // Social
Bear Creek Watershed Map
Produced in 2001 as my senior project at Southern Oregon University, internship at Allan Cartography.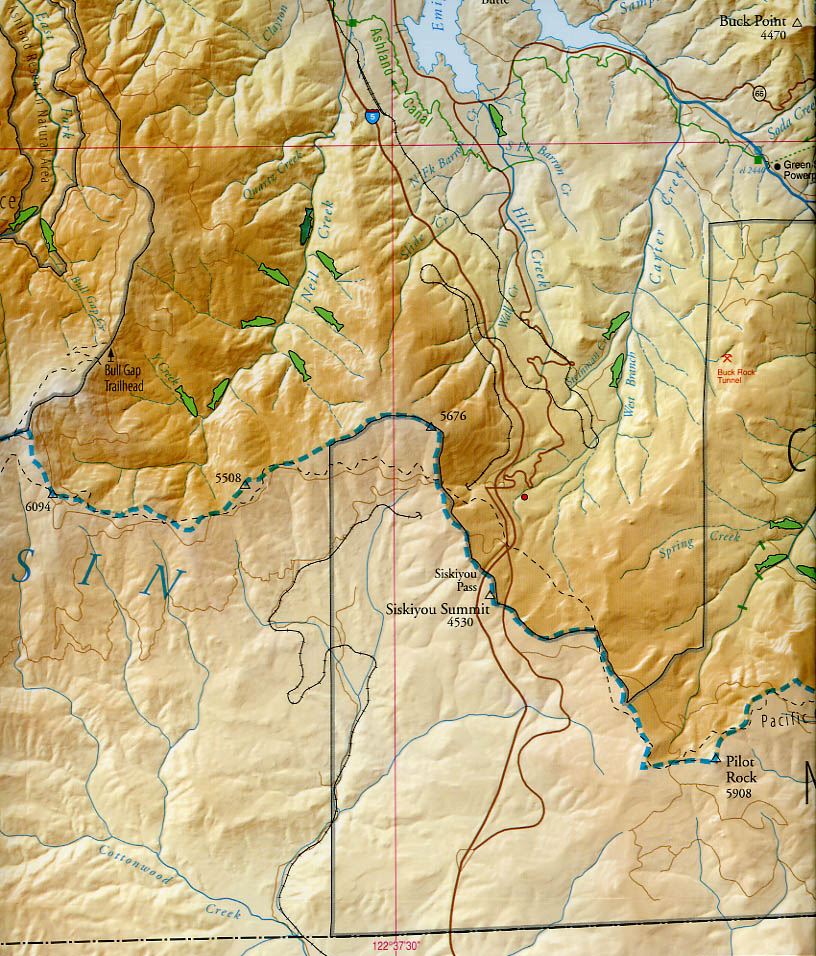 A detail of the map showing the watershed boundary at Siskiyou Summit.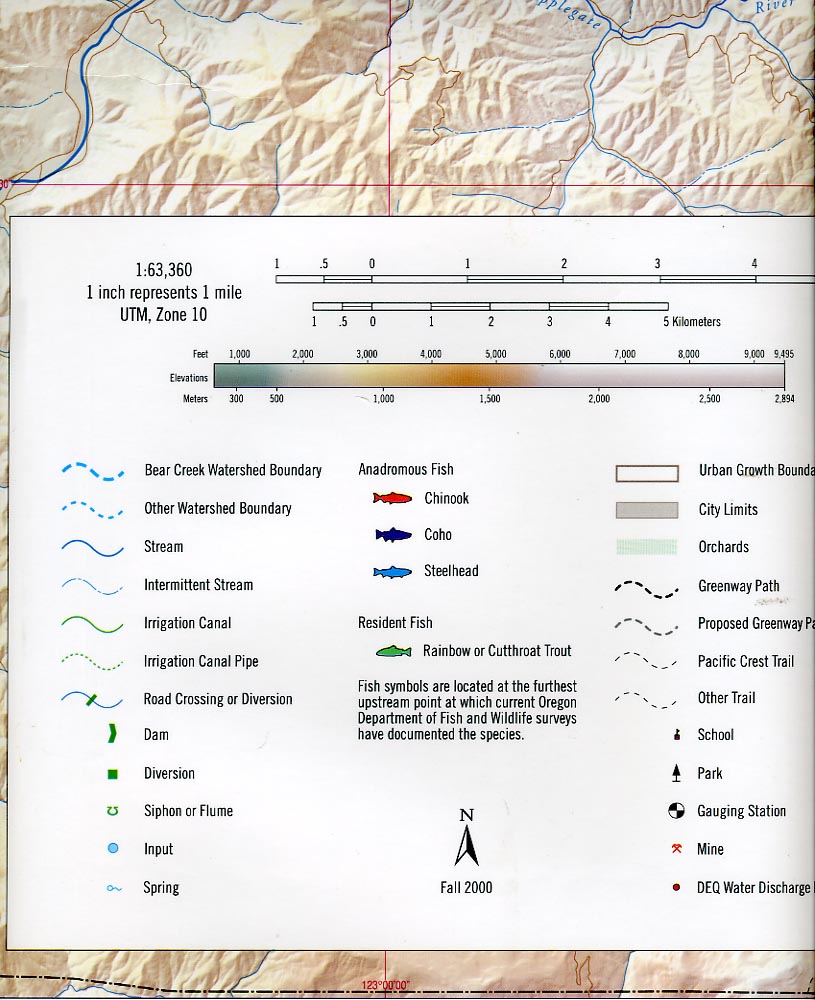 It was my idea to use actual outlines of the fish species instead of just a generic fish symbol.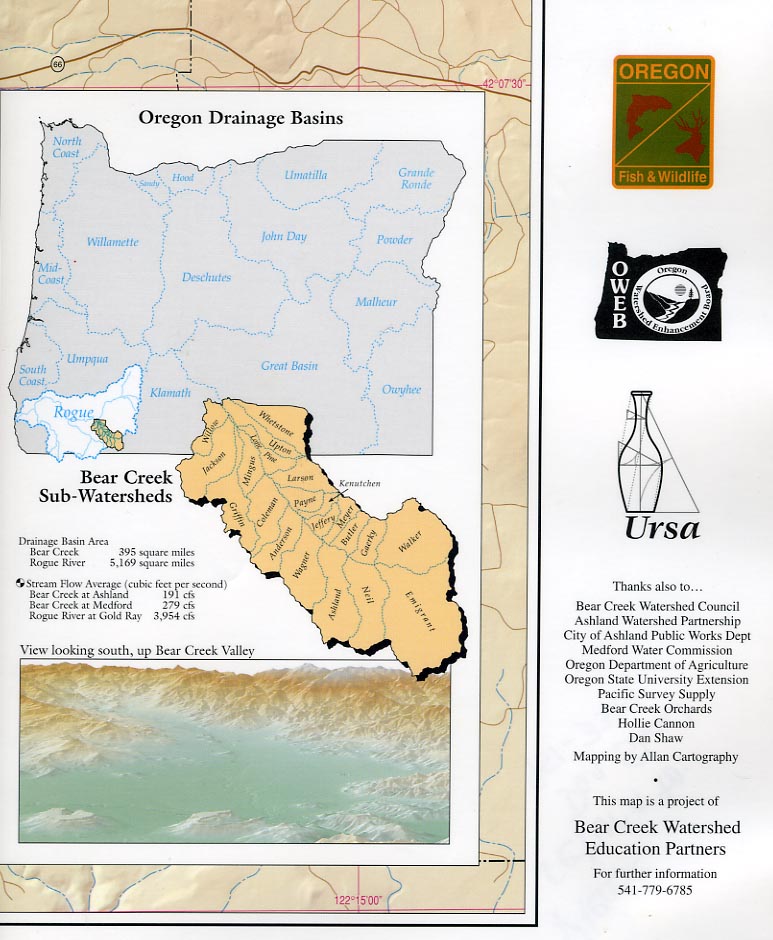 Some of the agencies that contributed. Full price supports Bear Creek Watershed Education Partners.
Available in Medford
Pacific Survey Supply
Neilson Research Corp.
In Ashland
Northwest Nature Shop
$25 Paper / $45 Laminated / Free to Schools
Scale: 1 inch represents 1 mile. Dimensions: approx. 3' x 4'
DanShaw.com
Videos // Business Support Services // Writing // Design // Cartography // Court Exhibits // Speaking // Events // Acting // Aerospace // Social