Dan Shaw has appeared as a guest on many different TV and radio shows, including the History Channel. He has conducted hundreds of hours of interviews, produced and hosted public events, and produced and hosted TV shows in the studio and in the field.
Public Appearances:
Earth Mysteries presentation to Mrs. Knobloch's 7th grade class, Nov. 10, 2015
Vortex expert Dan Shaw on PANG Paranormal radio, Ken Storch & MJ Lucas hoston Inception Radio Network Sun, Aug. 23, 2015 pangradio.com
Aletha Nowitzky hosts vortex expert Dan Shaw on Tasty Topics & Tantalizing Tunes, Aug. 22, 2015 kskq.org (not archived)
Stonehenge Gardening Tips, on 100 People You Should Know Jan. 10, 2014. 30 minutes.
Aquaponics in the Nuclear Age, Drew Lamb & Dan Shaw on the Bob Tuskin radio show, Tuesday, April 10, 2012
Download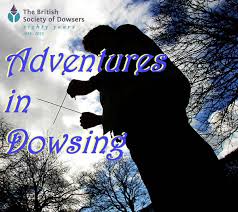 Adventures in Dowsing, Podcast #35
"A day out in the company of American vortex researcher and modern alchemist Dan Shaw, who talks about World Grid theory..." with Grahame Gardner, former president of the British Society of Dowsers. (29 mins) March 7, 2012, Scotland.
Download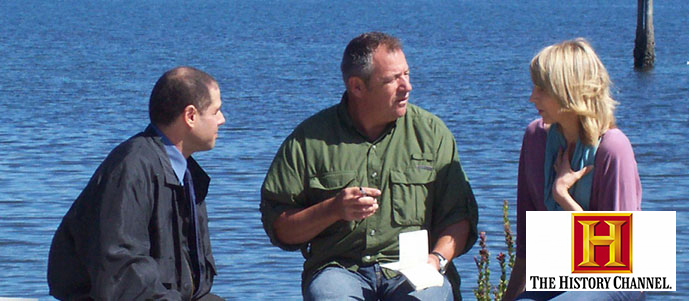 Brad Meltzer's Decoded: Devil's Triangle, Alaska. Season 2, Episode 13, on the History Channel.
What is the Earth Grid? Ipet Isut Radio Show, March 20, 2010, duration: 88:49 (starts at 6:30)
Vortex Effects: Energy Dowsers, Lynnwood, Washington, March 8, 2009


TheSpaceShow.com, December 26th, 2008, Broadcast 1078. "Collaborative Tools & Techniques in Aerospace."
GodBoxCafe Episode #56, Interview with Dan Shaw: modern alchemist. We discuss primal forces of nature, discordant design of urban environments, geography paralleling our internal landscapes, dominator culture, magnetometers, countering chemtrails, power centres and leylines. 23/08/08
mp3 Download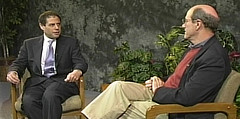 Overcoming Society's Crisis, The Jim Rough Show Port Townsend TV, Washington, 2008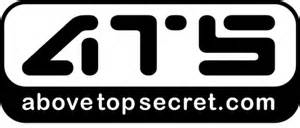 AboveTopSecret.com, Show 14 – Interview with Dan Shaw; duration: 44:33
mp3 Download
Vortex Maps conversation with Dan Shaw and Gordon Strong, March 2007
Vastu: Vedic Design Science Dan Shaw interviews Vastu Designer Ron Quinn
Ashland Creative Outlet, RVTV studio show, two episodes, 2006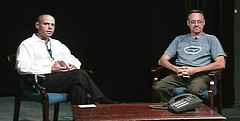 Ashland Emergency Response, Rogue Valley TV Show producer & host, Ashand, Oregon


LauraLee.com, internet radio guest, May 17, 2004
Play


EarthChangesTV.com, internet radio guest, (twice, including 06/05/2003)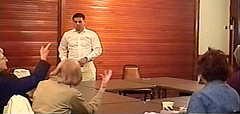 Sacred Place and Vortex Energies Lecture, Horizon Institute, April 2002
Miracles Moments Show, RVTV television guest, 2000
Ancient Geometry Lecture, Northwest Nature Shop, June 1999
Map Scavenger Hunt, Map Specialist, Talent Elementary School, 1999. My map collection covers two basketball courts. I developed and presented a curriculum based on a scavenger hunt for map symbols.
Salmon Watch Program teacher, Ashland Middle School, Ashland, Oregon, 1998. I delivered a curriculum developed by Oregon Trout.
After-School Enrichment Program instructor, Walker Elementary School, Ashland, Oregon Winter 1997. I taught a geography curriculum I developed around the theme "Space Base".
Geometry of Consciousness and Geometric Maps Lecture, U.S. Psychotronics Association Conference, July 1995
Unlimited Show, RVTV television guest, 1994

Dr. Bob Dubin Radio Show, guest, Petaluma, California, 1990

Videos // Business Support Services // Writing // Design // Cartography // Court Exhibits // Speaking // Events // Acting // Aerospace // Social